The children will always be our top critics. Here's what the grown-ups have said about us.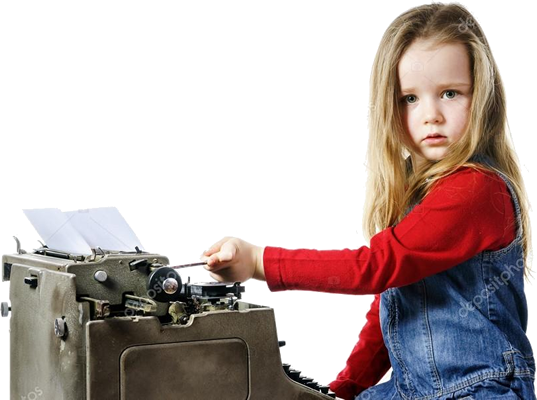 Via web
Sep 2023
We have just returned from our holidays in Tenerife and I would like to thank Sharda who looked after our 20 months old son. Sharda is very kind and warm and she put us as ease from the beginning so we could take some time off with my husband. She looked after our son for 2 afternoons and 1 evening. She kept us updated throughout so we would not have to worry. We will rebook on our next holiday. Thank you Sharda 🙂
Liv
Via web
Apr 2023
we were lucky to have Sharda and Evelyn to look after our kids (3 and 6 years old) while staying at Corales Royal hideaway. They both were incredibly professional, friendly with our children (who are very shy and not easy to open up with people they dont know). As a result we all enjoyed our holidays, kids were looking forward to seeing their sitter in late afternoon - they did a lot of great activities while we were able to have time without kids for couple of hours a day. What I also really appreciated is the communication : they sent regular updates which was reassuring. Highly recommend mini amigos! many thanks for making our holidays real holidays!
Mathilde
Via web
Apr 2023
This is the second time we have used Mini Amigos - and I can't recommend the team enough! We booked Antonia to look after both our girls (age 4 1/2 and 15m), for 3 mornings and 2 evenings. She took both girls to the hotel Kids Club, and played with them non-stop there. In fact, after she finished, I had one of the team members come up to me and say she was so impressed with how attentive and involved Antonia was with the kids. She said she sees a lot of nanny's and they're usually always not that focused on the kids. And in the evenings, we got the girls ready and Antonia took them to the buffet for us, made sure they had a good dinner, and then even took them to the Mini Disco so we could really enjoy an adult-only evening!
Amy
Via web
Apr 2023
Me and partner stayed in Club Tenerife for 10 days, we booked them from 2 nights Sunday and Monday my partners' birthday. You will not regret it, we had Evelyn the first night, she was amazing with the kids, kept us up to date of how they where, on Monday we had Jill OMG I wish I could just keep her, she is just fab, when we got home she hasn't only fed the kids but they where happily in bed, thank you Jill, will use the service again and again and again
Naomi Carlucci
Via web
Mar 2023
We have just come home from a fantastic Holiday in Tenerife and one of the best parts was Jill. Going away with 2 small children is tough and you rarely find time for yourself so we decided to book Jill for 4 evenings so we could spend some time together and I am so glad we did. I was a little nervous at first as my children are 3 and 18 months but Jill was great. My children loved her and settled so well for her, she text to let me know when they were asleep so I could relax and enjoy the evening. We even had Yvonne for the last evening as Jill was unable to make all 4 nights and she was just as lovely! I have recommended this company to all of my friends - It was so nice to feel like you had left your children with a friend rather than a stranger. Thank you so much :-)
Jenna
Via web
Feb 2023
Hi Jill, We just wanted to write to thank you and say how delighted we were with the help we had from Antonia during our holiday. Rory had a wonderful time with her each morning and we felt completely comfortable leaving him with her. It was so nice to know he was busy enjoying himself on the beach, at soft play or in the Kid's Club while we were also able to have some time to relax and enjoy our holiday. We did wish we could bring her home with us! Many thanks for all your help in organising this for us, we will be sure to be in touch for any future trips to Tenerife. Best wishes, Sara
Sara Barker
Via web
Nov 2022
We used the services of Mini Amigos in October. We were assigned Sharron as our nanny and she was fantastic from start to finish. Sharron helped us every day for 2.5 to 4 hours by looking after our 13 month old baby boy, Archie. This meant that so we could spend time relaxing and focussing on our 6 year old son, Harry. Sharron also babysat for us for two evenings so that we could go out for dinner. Sharron was brilliant with our little boy and he really adored her. She played with him, fed him and took him to the kids club everyday and ensured he got an afternoon nap in his pram. Sharron really did make our holiday perfect. If I could have taken her home with me I would have!! I will definitely be using Sharron and the Mini Amigos service next time we're in Tenerife.
Amy
Via web
Nov 2022
Great experience using mini amigos whilst staying in Tenerife - Karen was prompt, friendly, down to earth, and had various tricks up her sleeve to help transition our daughter over to the babysitting. We would happily use again
Carina
Via web
Jul 2022
I used miniamigos during my week of holdiay in july 2022. The nany that took care of my 5 years old son was absolutely peerfect! My son was only speaking French and the Nany not, but it was not an issue at all, and they spent time at swimming pool and play games. My son was rely happy and after the care was finished told me "When will the english Nany that doesn't speak french will come back? I want her to keep me again!", it was very nice!! Thanks for the nice service!
Benjamin Cabut
Via web
Jul 2022
Our children found Nanny Sharda to be very welcoming and kind and made us feel comfortable from the first meeting. Sharda contacted us as soon as the flight landed, she was professional and also flexible with our needs. It has been a wonderful experience, my husband and I finally got a well needed break, the children were able to play games all day and do all the things they wanted and they both already miss the wonderful time they had with Sharda. Thank you again for the wonderful service and providing such a lovely Nanny to help us truly enjoy our holiday. We are looking forward to returning again next year.
Ria Grice